California is leading the country in integrating solar power.
Just recently, on March 16, solar output in California set a record, peaking at 10,765 megawatts around 2:45 p.m. local time, according to the California Independent System Operator (CAISO).
Solar is growing in the United States, and California is leading the way as a solar power powerhouse.
California solar power in 2018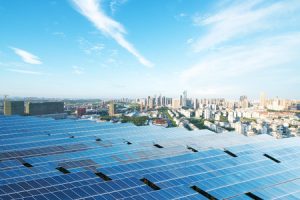 In 2018, 10.6 gigawatts of new solar photovoltaic (PV) capacity were installed in the U.S. More than 64 GW of capacity is now available in the U.S.—enough to power over 12 million households!
Experts predict that the amount will double in the next five years.
It's clear solar is here to stay.
In 2018, as in previous years, California took first place for new capacity by leaps and bounds, installing an impressive amount of over 3.3 GW. Texas and North Carolina took second and third place, respectively. Texas installed about 996 MW and North Carolina came in at approximately 907 MW.
California met 14 percent of its energy demands with in-state solar power in 2018—a figure that makes a us proud.
If you're in the Santa Rosa area and are interested in green energy solutions for your home or business, including solar power, give Rick's Energy Solutions a call today at 707-578-5380.
We're proud to be among California's top green building consultants and have a national reputation for energy conservation. Our expert team has more than 40 years in the construction industry.
Let us help you turn the beautiful California sunshine into solar power!