As homeowners, we are constantly using energy, whether it's to heat and cool our homes, clean, and have our house functioning properly. The less energy we use means a decrease in our monthly bills and costs. Going green with your home can help you make less of a dent in your wallet.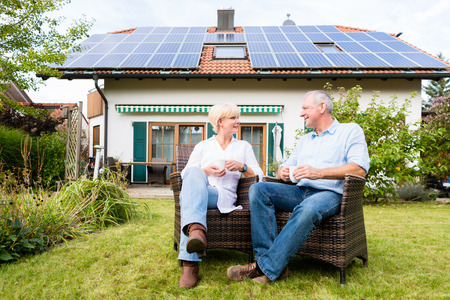 Air sealing – sealing points where your losing air will decrease the amount of energy needed to heat and cool your home. The result: comfortability and decrease in energy cost.
Duct Redesign and Sealing – your heating and cooling system will work better, and less energy will be wasted. Result: consistent temperatures and quicker comfort.
Indoor Air Quality – eliminates the need for energy-intensive room air purifiers. Result: breathe easier, especially those with allergies and asthma.
Check out more Green Home Energy Solutionswith Rick's Energy Solutions!
Solar Energy
Going solar with your home comes with a plethora of benefits. There are many homeowners and business owners utilizing solar energy to help run their homes and buildings. This investment comes with the extraordinary benefit of using less energy and cutting bills. If you feel crippled with energy bills each month, consider investing in solar panels. This could be the best investment you make for the long-term.
Need a consultation? Rick's Energy Solutions can help you!
At Rick's Energy Solutions, we offer Green Home Energy Analysis and solutions for the Bay Area of California. The green home energy upgrade permanently improves the condition of your house, reducing your energy bill while providing year-round comfort. Our green home analysis is a step-by-step process designed to correctly diagnose the problems in your house and provide you with in-depth information about the results, so we can work with you and the designer to provide solutions.
Contact Rick's Energy Solutions at 707-578-5380 today!