One Team Providing Smart Energy Solutions in California
Consulting for green building and energy solutions in California is a team effort. When working with architects, it's our job to prepare the documentation required for obtaining an Energy Star rating for new homes while they work on bringing our eco-friendly visions to life. We also provide designers, contractors and architects with the green-building knowledge they need and show them the latest techniques and technologies to optimize energy efficiency.
When it comes to consulting for green building and energy solutions in California cities and counties like Santa Rosa, Mendocino, Lake, Marin and Napa, Rick's Energy Solutions Inc. is the most efficient and affordable option. We keep our finger on the pulse of what's happening in the world of energy conservation and know the ins and outs of the industry. There is no other green building consultant or energy conservation company that has their bases covered the way we do.
Rick's Energy Solutions, Inc. Would Like to Introduce Our Staff: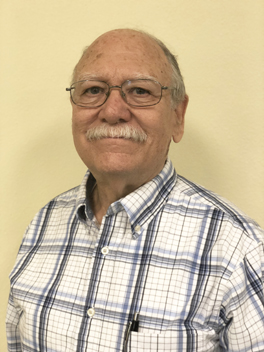 Rick Cowperthwaite
Owner, Building Science Consultant
Rick Cowperthwaite is the heart and soul of Rick's Energy Solutions, Inc.. With more than thirty-five years' experience in the construction industry, Rick is specially tailored to advise homeowners, builders, and architects, on how to reduce energy costs and improve the comfort levels and environmental qualities of every site. With keen knowledge in single/multi-family homes, new and existing, and non-residential buildings, Rick has been at the forefront of energy consulting since 1978, and has continued to quickly learn and adapt with the industry. With new, periodically released energy standards and codes, Rick stays up to date with the most recent findings in Energy Efficiency, encouraging his team to do the same.
Rick founded Rick's Energy Solutions, Inc. in 2008, with a vision of Saving the Environment One Building at a Time.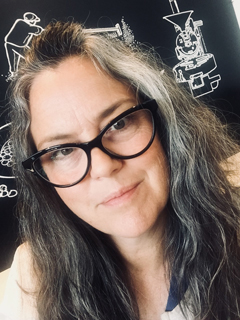 Anna Ullerich
Worksheets Financial Accountant
Anna and her team at Worksheets Financial build systems and strategies for sustainable, thoughtful growth. They joined the Rick's Energy Solutions, Inc.'s team to develop Rick's Accounting Department, utilizing the most current tools and systems to fully support the company goals of socially and environmentally responsible growth and efficiency. With years of experience and a talent for money management, Anna has been an important character with the company since she began working with Rick in 2015.
Ullerich holds a B.A. from Prescott College and has deepened her education with graduate coursework in Geography, Environmental Justice, Urban Planning, Writing, Business and Economics.
Jameson Lambourn
Sustainability Coordinator, Certified Green Building Professional
Description coming soon…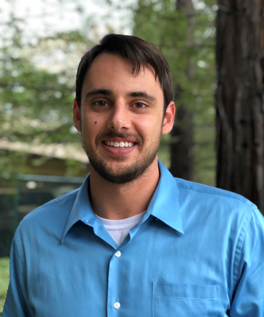 Jake Saville
Certified Energy Analyst
Senior Airman Saville served in the United States Air Force before pursuing his education at Sonoma State University. Upon graduation he began his work in the industry of green building. Joining the team of Rick's Energy Solutions, in early 2019, Saville has dived in to the California Energy Code and the software that pairs along with it. He is helping model quality and efficient homes for families and companies alike.
Saville holds a degree in Transportation Management, Logistics, Materials, and Supply Chain Management from the United States Air Force and a Bachelors of Science Degree in Environmental Sciences from Sonoma State University.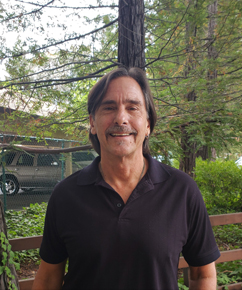 Kelly De La Rosa
GreenPoint Rater, Senior Green Building Inspector, HERS Rater, Certified ICC CALGreen Plans Examiner & Special Inspector
Kelly joined the Rick's Energy Solutions, Inc. in early 2017 as a certified CALGreen Special Inspector and shared, "I haven't enjoyed going to work like this in… well, forever…" He is second generation in the field of HVAC and Architecture Sheet Metal Fabrication. With more than thirty-five years working on site with builders and other licensed professionals, Kelly works to surpass the California Green Building Standards Code with all of the clients he helps.
A San Francisco native, De La Rosa studied Business Administration at El Camino College, in southern California.
Milagros M. Vizcaino
California Certified Green Building Professional, Certified ICC CALGreen Plans Examiner + Special Inspector; HERS Rater, GreenPoint Rated Advisor
Milagros joined Rick's Energy Solutions, Inc. in the Summer of 2018 as the Sustainability Coordinator, gaining insight into the industry and growing familiar with the documentation processes on CalCERTS and CHEERS and the logistics of HERS field testing/verification services, CALGreen Special Inspections, and GreenPoint Ratings, before transitioning into the role of Green Building Inspector. Vizcaino shared, "I wanted to be a member of this team, because I believe in the services that this company provides and I wanted to be a part of the positive change they are helping create".
Vizcaino attained a Bachelors of Science Degree in Business Administration from Notre Dame de Namur University, with a special minor in Community and Criminal Justice.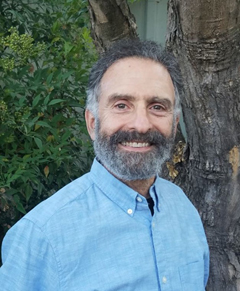 Bruce Dichter
ICC CAL Green Special Inspector, HERS Rater
Dichter shares, "I like problem solving. I'm a HERS rater and do ACCA Manual J, D, S, and T modelling, but troubleshooting energy efficiency and comfort issues is what I find most fascinating. Before joining Rick's team, I worked as a carpenter, a home performance contractor, and was active in the CBPCA, which is where I was introduced to building science. The basics of building science are pretty simple: determine how heat, air, and moisture move through a house and then control their movements. Done well, homes will be energy efficient, comfortable, and durable. But houses are complex systems, and these elements can move in surprising ways—especially moisture. To go into a home and figure out what's going on is an enjoyable challenge. Helping the homeowner develop a plan of attack is satisfying. Bringing comfort into someone's life is what's best of all ".
Bruce is native to the Boston-area and holds his Bachelors of Science Degree in Psychology from the University of Pennsylvania.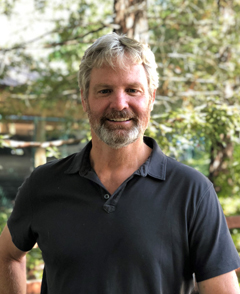 James Young
HERS Rater
James Young joined the Rick's Energy Solutions, Inc. team with concrete knowledge of Heating, Ventilation and Air Conditioning (HVAC) technology; and, has manned the field of air quality issues with grace since joining the crew in 2017. With more than thirty years of experience working with HVAC systems, there is no unit that Young cannot manipulate. As a specially trained inspector, he can optimize your homes energy without batting an eye or breaking your budget.
James Young is a proud Cardinal Newman alumnus.