Car and solar companies are really diving deep into the green energy game with developing solar powered cars. The world is changing with the clean energy movement, and electric cars are just the starting point.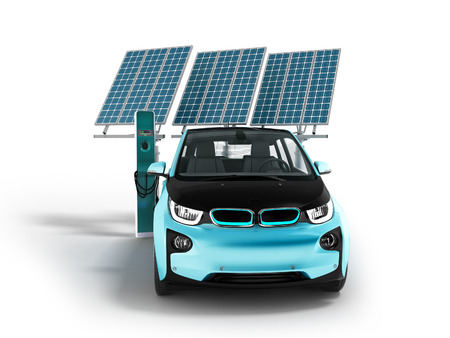 The Lightyear One is an electric car covered in solar panels. The solar panels cover the roof and hood, and it can charge the car's battery up to 12 km of range an hour. This is basically an electric car with solar panels on the roof. It has a range of 450 miles.
It can also be charged just like any other electric car.
Why is this a significant advancement?
We all know this car will be expensive, and they will have to tweak some things when it first hits the road, but it's a very important advancement in the renewable energy movement. Companies all over the world are working towards eliminating fossil fuel emissions, and the former members of Solar Team Eindhoven are doing just that.
Hyundai Solar Car Roof
Hyundai Motor is launching a car with a solar roof. This car can increase the range and provide more power to the car. The way it works is the energy gathered from the sun on the solar roof is then converted to the voltage by the controller, which is stored in the battery.
We will have to see in the coming years if a solar roof will be able to save much more energy and be efficient in powering an electric car.
Rick's Energy Solutions
At Rick's Energy Solutions, we provide a green home energy analysis, which is a step-by-step process designed to correctly diagnose the problems in your house and provide you with in-depth information for you to make the necessary energy adjustments to your home. Contact Rick's Energy Solutions at 707-578-5380 today to find out how we can help you go green with your home or business!