Countries around the globe are going green for plenty of reasons, and there many long-term benefits to doing so. We can't ignore these advantages because so many states in the United States are passing bills to support the manufacturing and production of renewable energy solutions.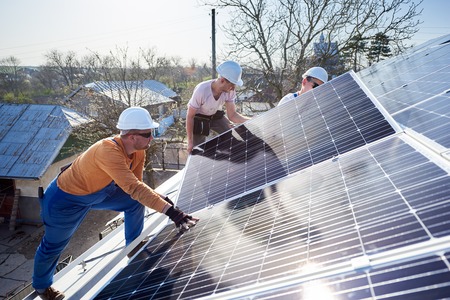 Climate Impact – This is the most important benefit to our world. Green energy cleans up our climate because of the decreased fossil fuel emissions and pollution. This can help save the country money, and the economy will benefit as well.
As renewable energy solutions and companies increase, more jobs will be created worldwide, making a huge impact on the worldwide economy and the lives of everyone.
Energy Cost Decrease – Renewable energy will help residential, commercial, and industrial customers save money on their energy bills. Solar panels, wind turbines, and other renewable energy solutions cut energy costs.
For Residential – Homeowners who invest in green energy solutions will see their home value increase over time and their energy bill decrease to zero. You'll live comfortably knowing you don't have a major bill looming over your head every month.
For the Country – As other countries pass bills and start heading towards the 100% renewable energy goal, other countries will follow suit after realizing the benefits. The United States movement towards renewable energy will give us independence from foreign nations where we've relied so heavily on getting energy from. Producing domestic renewable energy can boost our economy and create domestic jobs for all.
Rick's Energy Solutions
At Rick's Energy Solutionsin Santa Rosa, CA, we provide green energy solutions for new homes and businesses, as well as for remodels and additions using advanced energy modeling software. If you're looking to get a head of the game and maybe join the renewable energy movement, contact Rick's Energy Solutions at 707-578-5380 today!