The Kincade Fire in Sonoma County, California has displaced close to 200,000 people from their homes and businesses including us, Rick's Energy Solutions staff from our business in Santa Rosa, CA.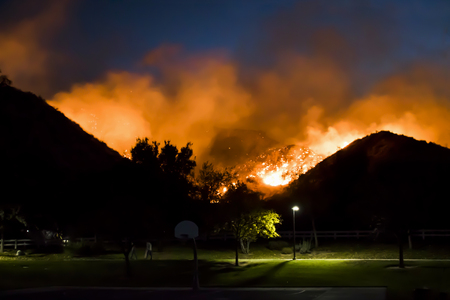 15% of the fire has been contained, which is an estimated 11,312 acres of the total 75,415 acres of vegetation that is in danger.
This wildfire has been active for 5 days so far.
Keep yourself updated with all of the Kincade Wildfire facts
We will be working hard after the fire is contained to help bring solutions for re-building homes with the green home energy analysis that we offer.
Staying Safe
We encourage everyone who may be affected by the wildfire to quickly evacuate to a safe location. Your lives are worth much more than your home. We want everyone to stay safe while we also do the same. We will be regrouping to come up with solutions for home rebuilds. Don't hesitate to get help if you need any, and make sure to keep all of your loved ones including children, elderly, disabled, and sick safe from any potential dangers. Stay on top of all the Sonoma County news updates!
Rick's Energy Solutions
At Rick's Energy Solutions, we provide a green home energy analysis, which is a step-by-step process designed to correctly diagnose the problems in your house and provide you with in-depth information for you to make the necessary energy adjustments to your home. Contact Rick's Energy Solutions at 707-578-5380 today to find out how we can help you go green with your home or business!