By 2020, all new homes built within California will be required to have solar panels installed on the rooftops of all the homes. These will have onsite battery storage, and developers will be challenged with abiding by the new set of codes that makes these buildings energy-efficient.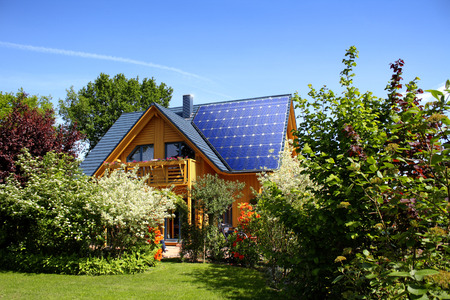 Why is this significant in the world of renewable energy?
This is a huge movement because with climate change speeding up, states are aggressively looking to shift their energy resources to 100% clean renewable energy.
Benefits for home owners:
Reducing energy bills – installing rooftop solar panels on your roof will significantly drop your energy bill cost each month and may even eliminate your energy bill.
Helping the environment – solar panels gather clean energy from the sun, and they do not emit any harmful fuels into the air.
Increasing jobs – the job market is growing within solar energy development, which means the economy improves.
Technological Improvements – the cost is dropping due to the advancement of technology and this is affecting the prices of oil and gas. When clean energy resources are less costly than polluted energy resources, the demand for solar and wind goes up.
The long road to come
Cities and towns all over the country are taking the steps towards 100% renewable energy. It will be a long road to get there though with bills passing and the cost of these major projects. In the long run, we have to realize this will be beneficial in multiple areas including job growth, economy, and environmental.
Residents should be paying attention, as well as taking their own initiative to better their lives.  Taking the step towards clean energy will benefit you dramatically.
At Rick's Energy Solutions, we provide a green home energy analysis, which is a step-by-step process designed to correctly diagnose the problems in your house and provide you with in-depth information for you to make the necessary energy adjustments to your home. Contact Rick's Energy Solutions at 707-578-5380 today to find out how we can help you go green with your home or business!