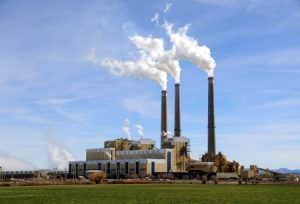 Environmental scientists have spent decades looking for new ways to reduce the greenhouse gas emissions of human populations, and a revolutionary new technique could turn some of those harmful emissions into useful building materials. Developed by the Australia-based firm Mineral Carbonation International (MCi), this technique captures airborne CO2 emissions and turns them into solid carbonates. These, in turn, can be turned into carbon bricks and other materials to build new, environmentally-friendly buildings.
MCi's carbon capture and storage (CCS) technique relies on mineral carbonation, a process that involves binding airborne CO2 with crushed serpentine, thereby turning it into a solid. MCi has been developing the technique for about four years, and they expect to be ready for full-scale production by 2020.
"This mimics but greatly speeds up the natural weathering by rainfall which produces common types of rocks over millions of years, said an MCi representative during a recent demonstration. "These carbonates and silica by-products have the potential to be used in building products such as concrete and plasterboard to create green construction materials."
Once MCi scales up to full production, it hopes to produce 20,000 to 50,000 tons of building materials for construction companies each year. Because serpentine is a readily-available resource, MCi expects its carbon capture process to be economically viable even at this high level of production. Ultimately, the goal is to make these carbon-based building materials as affordable and accessible as possible.
Some industry analysts are understandably skeptical as to whether or not MCi will be able to achieve its ambitious production goals, but they remain optimistic about the potential contribution carbon capture techniques could make in the future. If carbon capture becomes a mainstream manufacturing process, the homes of future generations could be built with the carbon emissions of their forebears.