Moisture in your home can cause many different problems including mold and mildew growth, which can ultimately affect your health and your home's condition. If you have moisture in your home, attack the situation immediately.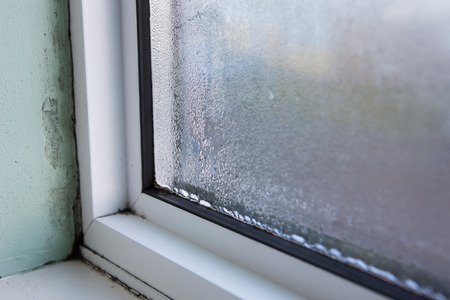 The Cause of Moisture
Moisture in your home can occur when there may be poor ventilation in the attic, poor air sealing between the attic and the living space, improperly installed fireplace, unsealed crawl spaces and high humidity activities in the home. This can create humidity in the home causing problems to grow if you don't end up taking care of it.
To control mold:
There are several ways to improve your home's mold control, and this is by eliminating or containing moisture. Getting a green home analysis by Rick's Energy Solutions, Inc. will determine the moisture problems in your home and give you a solution to help combat them.
Energy-intensive fans, dehumidifiers, and other moisture control appliances will be unnecessary, which will ultimately cut the cost of your energy bills in the end.
Another solution is to upgrade your windows. Condensation moisture can build up around the windows causing mold and mildew to grow, which in turn will affect your indoor air quality. Health problems can then occur. By upgrading your windows, you'll be eliminating cold and hot spots around them, and producing a more uniform temperature in the home. You will save on your energy bills.
Mold from moisture can cause:
Bacteria will grow
Dust mites
Musty odor
Chemicals/gasses
These will not benefit your health, so fixing the problem will give you a healthier home environment to live in.
Rick's Energy Solutions
At Rick's Energy Solutions, Inc., we provide a green home energy analysis, which is a step-by-step process designed to correctly diagnose the problems in your house and provide you with in-depth information for you to make the necessary energy adjustments to your home. Contact Rick's Energy Solutions, Inc. at 707-578-5380 today to find out how we can help you go green with your home or business!