The state of California is deciding it does not want to waste anymore time when it comes to saving our planet from catastrophic disasters including the extremely intense wildfires this past year. It's a leading state in renewable energy because legislatures and residents are clearly aware of the effects of the sped-up climate change.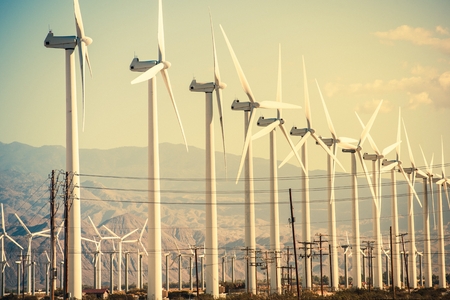 Taking Initiative When the Federal Government Isn't
Legislation is intending to achieve 100% renewable energy by 2045, and also adding solar panels to new homes starting in 2020. California has been known for extreme wildfires and other natural disasters. Los Angeles is known for its smog and some dirty beaches. It seems like paradise, but that thought can be washed away by these environmental issues. The government is stepping up in different cities such as LA to combat their city's problems, and every state should be following suit. The Mayor is looking to gain voters to help support investing in electric public transit, storm water capture, park acquisition and construction, and supportive housing for the homeless. The key is that laws have to be changed in order to build a completely sustainable energy city.
Solar Panels in New Homes Starting in 2020
This is a great way to not only combat the issues with our climate, but also get residents of the state involved and thinking of how they can help renewable energy gain ground in years to come. California will become the first state to require solar panel installation on all new homes being built. Essentially, the solar-powered homes will save residents thousands of dollars over 30 years, but also adding on several thousand on the upfront cost. This can be tough for potential home buyers because it adds on a hefty cost in the beginning, but also saving them way more in the long-run. Some people might be pushed away at this.
The solution is simple: Invest in Renewable Energy.
Renewable energy is taking off in this country, and us as residents need to get involved. As renewable solutions start to take over, the cost will decrease, and the long-term savings will also increase. It's a healthy investment that can change our world when it comes to healthy living and climate change.
If you're looking for more information on how you can turn your home into something sustainable, contact Rick's Energy Solutions at 707-578-5380!