Green buildings are effective at reducing energy, and, therefore, cutting costs. They lie at the cutting edge of architecture, representing sustainability for years to come. Plus, they're great for property value.
There is however, something more important than the building itself—the people!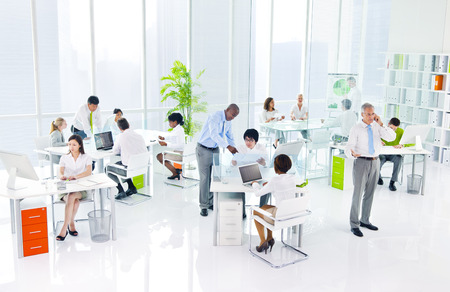 Studies have shown that any buildings taking a green initiative are guaranteed to improve the health and productivity of employees, which, if you're a business owner, is incredibly valuable in the short- and long-term.
Just look at the statistics.
According to the U.S. Green Building Council, in a study of 562 financial institutions, 93 of which were green buildings with an environmentally-friendly indoor design and low operating costs, employees in the latter were found to be "more productive and engaged in their work."
Outside of those institutions, companies with more aggressive green standards had a 16% higher productivity rate, as opposed to those that did not. Furthermore, those buildings are shown to have increased recruitment and retention rates than non-green buildings.
Improvement to employee health
When it comes to actual employee health, the numbers are just as staggering.
55 percent of firms posted greater health and well-being of their employees. This is no surprise to us because the goal of a green building is to be open and naturally lit, adhering to the compliance with the California Green Building Code (CALGreen) for improved indoor environmental quality.
There are even numbers that suggest less headaches and lower healthcare costs at these buildings. People perform better at work when they feel better in the building they work in—who would've thought!
At Rick's Energy Solutions, we frequently expound the benefits of green building to our clients and we hope that these statistics go even further in pushing a green initiative. If you are interested in an energy consultation for your building, give us a call at 707-578-5380 today!