Back in October 2015, a massive leak at the Aliso Canyon natural-gas storage field in Southern California threatened to leave thousands of people without power. It was a catastrophic event for those who live in the area, but there was some good that came out of it.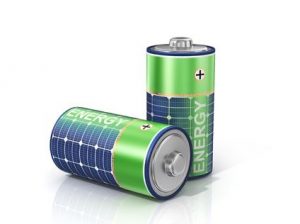 Following the leak, California Gov. Jerry Brown declared a state of emergency, and the California Public Utilities Commission approved a plan that called for several companies, including Tesla, Greensmith Energy and AES Energy Storage, to install giant lithium-ion batteries that are built to store large amounts of energy, as Green Car Reports notes.
The companies responded, and last month, after just six months of planning and building, the new Mira Loma Battery Storage Facility opened. As Ars Technica reports, the new facility is capable of storing green energy and delivering 80 megawatt-hours of electricity to the grid when needed. The facility uses almost 400 massive batteries, and is capable of responding to immediate demand increases, helping ensure that there's enough power supplied to the greater energy grid whenever it is needed.
Green energy batteries are designed to take energy that is created by renewable sources like solar and wind and store it for later use. Typically, these batteries store energy generated by solar and wind power during the day when the demand for energy is low and then disperse it back onto the power grid once demand spikes later in the day and at night. It offers companies the opportunity to make good use of the renewable energy that is being generated, and it also helps utility companies balance out the grid by holding onto more energy when it's not needed and then sending it out when the demand for it rises. As The New York Times reported recently, there are still some questions about how the batteries will perform over the long haul, but there is hope that green energy storage will change the way energy is created and used well into the future.
Rick's Energy Solutions is determined to help home and business owners conserve and manage their energy use effectively. We are excited about the idea of green energy storage, and we are also excited about working with people to help them make green improvements within their homes and businesses. If you think you could benefit from the green services that we have to offer, call us at 707-578-5380 today and find out more about how we can help you.