With the ever-evolving advancements in technology, we see such amazing strides being taken each year towards green living. It seems like innovation is happening everywhere, and there are a few cities that are at the forefront of that sea change.
Here's a look at some of the urban centers that are redefining the green tech industry around the world!
San Francisco, CA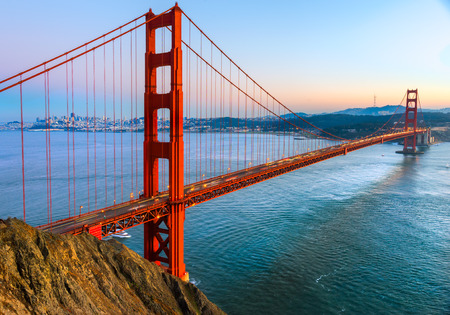 Let's start with a city near and dear to our hearts: San Francisco. The NorCal capital has been ahead of the game for a while — it banned plastic bags back in 2007, and made it a mission to achieve zero waste by 2020, light years ahead of other major cities in the country. Renewable energy sources are encouraged for practically all city projects, and an uptick in shared mobility services, due to the city's proximity to Silicon Valley, means that people are taking emissions-free rides much more often.
Vancouver, BC
Not too far away, Vancouver is a world-class leader in sustainability. A whopping 93 percent of its energy comes from hydroelectric energy, and carbon dioxide is now at the lowest levels ever seen. They've set a goal of being the greenest city by 2020 through planting more trees, adding more recycling, and promoting locally sourced food. We wish them luck in their strides!
Stockholm, Sweden
We're headed to the other side of the Atlantic for this next one. A third of Stockholm's landmass is green space, which is just remarkable. It has a renowned waste recycling program and is aiming to be eliminate the need for fossil fuels by 2050. The city holds the record for cutting greenhouse gases by 25 percent since 1990.
Curitiba, Brazil
And finally, let's not forget South America—specifically Curitiba, in southern Brazil. There are 12 acres of green space for every 1,000 inhabitants, and strict laws in place to protect those spaces. The transit system is known for its efficiency, which gets people out of pollution-inducing cars, and into greener commutes. This has kept Brazil's eighth largest city a must-see destination.
As we said, we're inspired each year by what these cities are doing to achieve a greener way of living. At Rick's Energy Solutions, we hope to add to the effort by offering residential and commercial clients professional energy consulting to shift to a renewable and more sustainable lifestyle. Contact us today to learn more about the energy solutions that can help you go green!