It is very exciting that there is a renewable energy race in the world. Many countries are on their way to be working on 100% renewable energy resources. This is incredible news because of the increase in climate change and pollution in our world.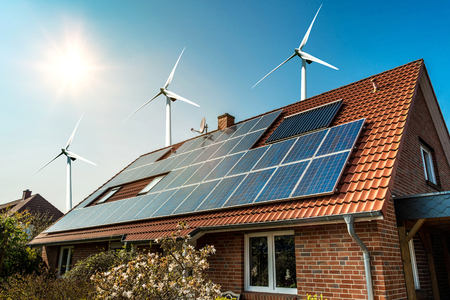 China is set to become the superpower in Renewable Energy
China is gaining incredible ground in the renewable energy race. They can become the world's superpower in sustainable energy, which means there will be some crazy competition with other countries. There may be changes to trading patterns and alliances across the planet, as well as some instability with countries who've relied on oil and gas resources.
What is China doing?
China is taking the lead in producing, exporting and installing solar panels, wind turbines, batteries, and electric vehicles.
Where Does the U.S. Lie?
There is also a clean energy revolution taking place in the United States. Using resources that are clean and renewable will benefit the economy and environment far into the future. It will reduce greenhouse gases and pollution, which is ultimately the goal for every country. Clean energy technology is advancing rapidly, which gives the country the opportunity to move towards a 100% renewable clean energy country. Why is this a good thing? Well, it's pretty obvious because it will reduce pollution, but also create an incredible economy and future jobs for our children. The United States is utilizing it's clean energy resources such as solar energy, wind, water, geothermal, bioenergy, nuclear, and hydrogen and fuel cells.
Every country should be following suit of the top countries leading the charge in clean energy production for their country. The cost is going down from the advancement of green energy technology and the future benefits will be great.
How can individuals be a part of this movement?
Rick's Energy Solutions
At Rick's Energy Solutions, we offer Green Home Energy Analysis and Solutions for the Bay Area of California. Our process is designed to correctly diagnose the problems in your house and provide you with in-depth information about the results, so that you can make informed decisions about how to improve your home's energy usage.
Contact Rick's Energy Solutions at 707-578-5380 today for more information on how we can help you!