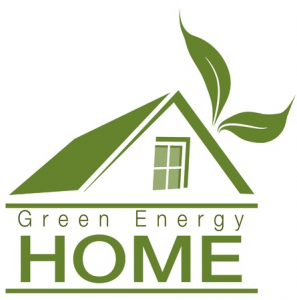 New home construction is poised to transform significantly in the year 2020 in California when Zero Net Energy building solutions will be required as part of designing ZNE-compliant homes. What does this mean exactly for homeowners? Let's take a closer look at the rules.
Think of your home now – in fact, you're probably sitting it in as you read this. Look around your home and take note of how many lights you have just in the room you're in. If your lights are on right now, you're using energy. Now look at your thermostat or wait to hear the A/C click on. Did you hear it? If it just turned on or is currently running, your home is using energy.
Energy is used for all kinds of things – heating and cooling your home, operating your lights, keeping your refrigerator and coffeemaker running and so much more. Imagine that instead of paying your utility bill for all that energy, your home took care of generating power for you. That would be great, right?
California Building Energy Efficiency Standards will require all homes constructed in 2020 and beyond to be Zero Net Energy homes. That means that every home will have to include some kind of renewable energy production capability, whether it's wind, hydroelectric, bio-mass, solar or another option. This electricity generation will not only offset your own consumption, but will also result in a decreased reliance on conventional energy generation methods, helping reduce the carbon footprint of residences across the state.
As these efforts begin to toll out, we're already seeing some of the first signs of greener mindsets. For example, as VCA Green recently noted in a release, heat-pump water heaters are expected to become more common in residential construction.  According to the article, a study done by the National Resources Defense Council found that heat-pump water heaters cut CO2 emissions in half. By combining these efficient heaters with renewable only energy, CO2 emissions are essentially eliminated entirely!
A combination of more efficient household devices and residential power generation capabilities will make these ZNE initiatives possible, helping homeowners eliminate their energy bills while helping the environment. California's taking a leadership role in renewable energy, and helping residents realize benefits of using the sun, wind and other natural resources to create a more sustainable living environment. The new home construction of today will soon become the standard of efficiency for tomorrow!
Whether you're looking to design a home that complies with the ZNE rules, want to make your home more energy efficient or are considering adding a renewable energy generation system to your house, Rick's Energy Solutions can help. Offering green home energy solutions, as well as design and consultation services and property planning and analyses, we can help you make your home more efficient and more green. To learn more or to get started, call us today at 707-578-5380.